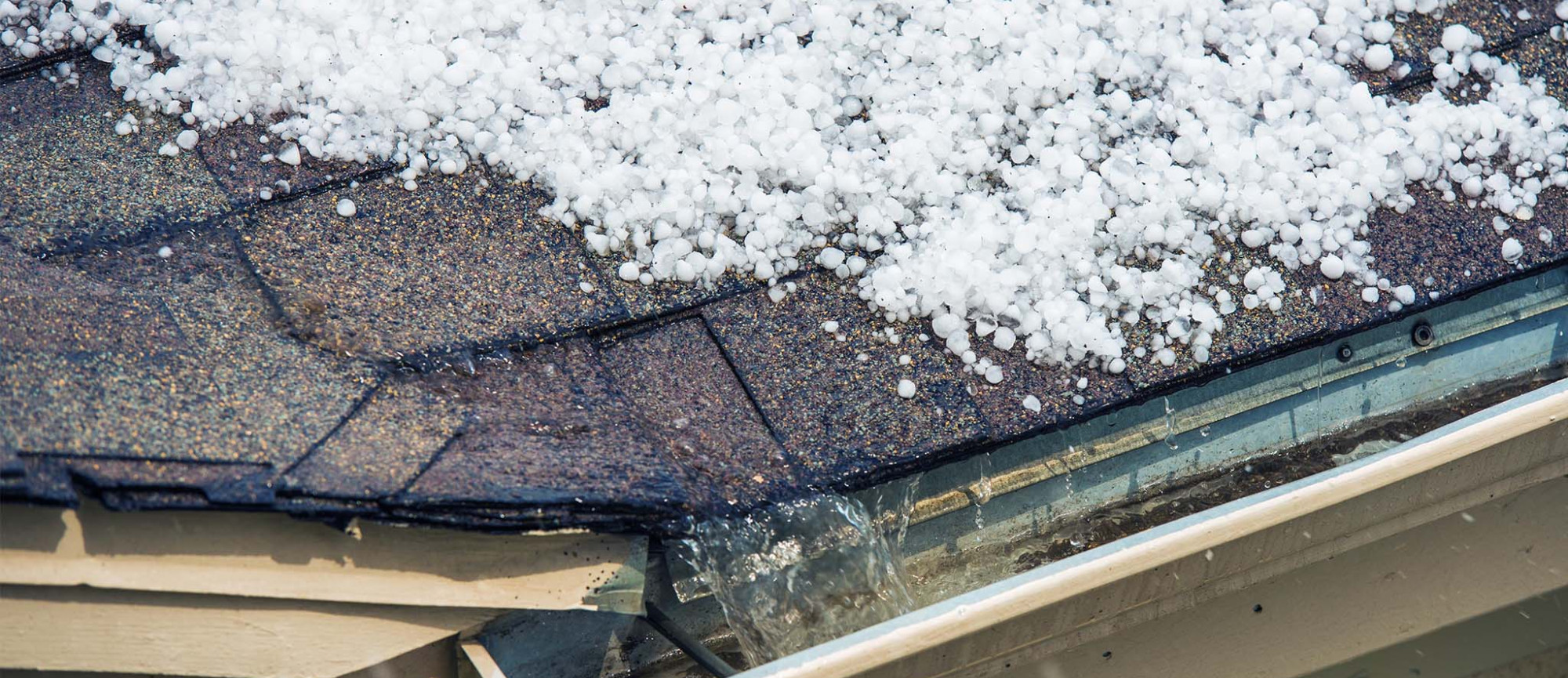 Licensed Public Adjusters For Your Commercial Property Hail Damage Claim
Let our experts inspect your property's damage to ensure there is enough to justify a claim. We can help to locate any damage that is not apparent but could cause the roof to fail later to get you the settlement you are entitled to.
For the insurance company to pay a claim for hail damage to your roof, you will need to prove that the impact of the hail clearly damaged your roof. However, some roofing materials, like TPO (thermoplastic polyolefin) and built-up, are challenging to evaluate and may require the expertise of someone used to finding hail damage to these types of roofs to prove to the insurance company that hail did cause the damage.
Even if your insurer accepts the claim, it does not mean that you will be fully reimbursed for your loss.
More recent hail policies have large deductibles and cosmetic exclusions that could eliminate coverage for your loss. In addition, while most policies cover the replacement cost of the roof if it is replaced, some insurance companies will only pay the depreciated value if your roof is ten years or older when they have an ACV condition on the policy.
So, before you submit your claim, it is wise first to document the extent of the damage with the assistance of professionals, including your public adjuster, who will represent your interests to help ensure your claim recovery.
Jansen/Adjusters International has a long history of helping businesses, commercial property owners, and homeowners navigate the insurance claim process. We will quickly review your policy to help you understand what coverage you lack or any obstacles you may incur once you submit your claim.
Let us inspect the damage to ensure enough to justify a claim and help locate any damage that is not apparent but could cause the roof to fail later. We can also help you to evaluate any repair and replacement estimates.
Why Jansen/Adjusters International?
Our licensed public adjusters represent you, not the insurance company.

Our adjusters handle every step of a hail damage claim to save you time and stress.

For over 43 years, we've provided unmatched expertise in preparing and settling property damage claims.

We negotiate on your behalf to ensure that you receive every dollar you're entitled to under your insurance policy.

We use our in-depth insurance policy knowledge to ensure you receive a full and fair property insurance claim settlement for hail damage.

Our public adjusters at Jansen/Adjusters International have guided thousands of satisfied clients to a successful financial recovery.
Actual results will vary based on individual circumstance and nature of insurance claim loss. There are no guarantees you will experience the same results.