Public Adjusters for Homeowners Wildfire Damage
Rather than you, the policyholder, getting engulfed in a frustrating insurance claim process, our public adjusters are deeply experienced in the handling of wildfire claims, and lift the burden of managing your claim to get you the maximum amount to recover.
In the rush following wildfire damage, it is in your best interest to take a step back as the policyholder to consider the best options available for a faster recovery.
The damage caused to your property by a wildfire can involve more than flames and smoke. What about water damage, if that was the method to quell the wildfire? Was your home completely or partially burned? Do you know in detail what your homeowners insurance policy covers before you file a claim with your insurance company?
As public adjusters independent from your insurance company, we offer the highest standard of experience in the insurance claim process for natural disasters, such as wildfires. We are aligned only with your interests, and will be there to walk you through your insurance policy and the claim process. We evaluate, document, and negotiate your claim for the maximum amount.
The Jansen/Adjusters International Offices
What To Focus On After Wildfire Damage
Make sure you fully understand the meaning of each of the following before you move forward. Feel free to reach out to us for a no-cost discussion about your claim.
How can I minimize the emotional toll on my family?

How large of an advance should I expect?


How has my insurance company handled past wildfires?

What is demand surge? Will my insurance cover it?

How can the adjuster represent both me and the insurance company?

Can my agent/broker really help me or not?

Why is a claim strategy so important?

Successful evaluation of damages hinges upon a well-coordinated effort between estimators, inventory specialists, and consultants. Do you have the right experts lined up? Should you trust the insurance company's cadre of experts?

Has the public adjuster you are considering hiring handled other wildfire losses? How many? What can he/she tell you?

Is the scope of this disaster large enough that political and grass roots pressure will have an impact?

How long am I really going to be out of my house?

My adjuster says I have to use my advance to buy furniture for the rental home. But the rooms are different sizes and I don't know what my color scheme will be and I am under so much stress right now. Do I have to? Why can't I just rent the stuff?

What about mold caused by the water damage? Is that damage covered?

How much of my time will this take?
Property Damage Losses Homeowners Claims Recovery Process
Property Damage
Time Element
Life & Safety Issues
Mitigation of Damages
Establish A Preliminary Recovery Plan
Evaluation of Coverages
Valuation Of Damages, Claim Preparation, and Documentation
Negotiations & Settlement
Restoration Of Property & Operations
Homeowners Our Public Adjusters Have Helped
Client References & Testimonials

Client References

1745 Wazee - Denver, CO

1860 Larimer St. - Denver, CO

789 Sherman LLC - Denver, CO

A&M Custom Homes - Gig Harbor, WA

A1 Custom Trophies - Westminster, CO

AA Storage - Wheatridge, CO

ACCU, Inc. - Denver, CO

Advance Telecom - Denver, CO

Alderson, Alderson, Weiler, Conklin, Burghart & Crow LLC - Topeka, KS

Alex Pappas - Denver, CO

Alfonso Vastola - Castle Rock, CO

American Ski Exchange - Vail, CO

Anne Rice - Boulder, CO

Annette Bank - Louisville, CO

Apex Properties - Bowling Green, KY

Ash McFadden - Boulder, CO

Aspen Alps - Aspen, CO

Aspen Hotel - Anchorage, AK

Aztec Church of the Nazarene - Aztec, NM

Bagby Quality Castings - Stockton, MO

Baldwin Building Condominiums - Denver, CO

Testimonials

Months after the storm passed, the County was still faced with tremendous burdens related to the insurance coverage issues and FEMA and MEMA eligibility issues. Jackson County hired Adjusters International to provide professional services for disaster assistance, remediation, restoration and recovery efforts. ...Their expertise with governmental regulations, the complex FEMA process and insurance adjustments resulted in our successful claim for over $2 million in additional FEMA Public Assistance funding specifically; in our successful negotiations with our insurance carrier; and in numerous other increases in the values FEMA and MEMA initially designated for County projects. Jackson County will always be mindful of the help we received from Adjusters International when we needed it most.

Alan K. Sudduth

County Administrator - Board of Supervisors, Jackson County, Mississippi

Certainly the tragedy of the World Trade Center explosion will remain etched in our memories forever. We can, however, take pride in the united response of hundreds of people which enabled the complex to be reopened in record time and reconstructed on an expedited schedule. At the same time, as you well know, we were involved in a long, sometimes agonizing process of pursuing settlement activities with insurers. Without your help, and the help of many others the settlement wouldn't have been concluded as successfully as it was. On behalf of The Port Authority of New York & New Jersey, I would like to thank you for the expert advice you provided to me and my staff in our effort to bring the World Trade Center explosion insurance claim to closure. Your expertise and insight in this long and arduous negotiation were invaluable.

Bruce D. Bohlen

Treasurer - The Port Authority of NY & NJ, New York, NY

Case Studies

For decades, L'Auberge Chez François has been one of the leading restaurants in the metro Washington, D.C., area. Known for its exceptional French cuisine and impressive service, the restaurant is a longtime favorite of Washingtonians celebrating anniversaries, birthdays or other special occasions.

A magnitude 6.8 earthquake, called Nisqually in seismic circles, rocked Seattle, Washington, in 2001 and severely damaged the Starbucks corporate headquarters building.

It was in late November that an arsonist set a devastating fire to a popular Maryland hotel. The hotel, just five miles from Washington, D.C., does the majority of its business during the city's cherry blossom season. If the season was missed, they would not only lose that year's tour business, but bookings for the following years were also at risk.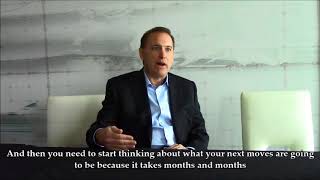 Steve Severaid, Principal at The Greenspan Co./Adjusters International gives advice to homeowners suffering from a wildfire
During today's discussion, we will explore the important areas of risk management and property insurance that must be addressed, to be prepared for the destruction that can be caused by future wildfires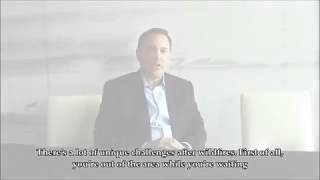 Steve Severaid, Principal at The Greenspan Co./Adjusters International discusses some challenges of wildfire claims
Contact Us
If you're suffering from a homeowner property claim, we can help!
( * ) indicates required field
Meet Your Public Adjuster
David has helped hundreds of business and home owners to recover financially after devastating property losses caused by both natural and man-made disasters.
Contact him today!