Overview
This podcast and the corresponding Adjusting Today article titled, "Builder's Risk Insurance: Specialized Coverage for Construction Projects," focus on a policyholder and which steps they should take to ensure there is adequate insurance coverage on their upcoming or existing new construction project. Important points of this roundtable include identifying exposures, increased costs due to the shelf-life of previously acquired bids and basing your Builder's Risk Insurance policy on the anticipation of a total loss.
Panelists

Tony D'Amico
Senior Vice President
Tony D'Amico has been evaluating property insurance claims since 1976. Prior to joining Goodman-Gable-Gould/Adjusters International, Tony was a Regional Property Supervisor for Travelers Insurance Company. Tony's primary role with Goodman-Gable-Gould/Adjusters International is the evaluation and supervision of business income/extra expense losses, specialty lines claims such as builders risk, boiler and machinery and crime and fidelity claims.
A sampling of significant insured losses Tony has supervised are Atlantic Premium Brands; Beaulieu of America; Boral Industries; Durst Corporation; Federal Realty Investment Trust; General Cigar/Culbro Tobacco; Gerber Childrenswear; IP Casino – Resort – Spa; Iron Mountain; J.C. Penney Company; Macklowe Development Corporation; Malden Mills; MeriStar Hotels; Morgan Stanley /Pyramid Advisors; Pan Am Equities; Rauch Industries; Revel Entertainment/Revel Hotel & Casino; St. Lukes Episcopal Hospital; Syratech Corporation; Texas Heart Institute; The New York Mercantile Exchange (NYMEX); The New York Palace Hotel; and York International Corporation.

James R. Mahurin
Risk Management Consultant and member of the Society of Risk Management Consultants
Self-employed Risk Management and Insurance consultant providing fee-for-service assistance to the insurance buyer. Perform risk management studies, independent evaluations of commercial insurance programs, conduct competitive proposal/bid process and self-insurance feasibility studies. Work experience includes projects in approximately twenty states. Litigation support and expert witness services to law firms began following the Daubert decision in 1993. This work split is approximately fifty/fifty between plaintiff and defense. Litigation involvement includes agent custom and practice, flood (including both NFIP and private insurance), property, crime, liability, employee benefits, property leases, Broad Form Property Damage (BFPD), etc. The BFPD includes both course of construction and construction defects.
Moderator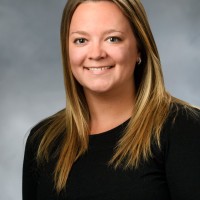 Brianna Moyer
Digital Marketing Manager & Website Administrator
Brianna Moyer is the Digital Marketing Manager and Website Administrator for Rising Phoenix Holdings Corporation (RPHC) and its subsidiaries. Brianna collaborates with nationwide firms and their employees to create robust social media campaigns while assisting the firms with updates to their websites regarding new search engine optimization techniques, content, imagery, the latest technology, and more. She regularly reports to management and the firms while measuring the effectiveness of different strategies. Brianna monitors the latest trends in social media and web design to keep us on the cutting edge.
Since joining the RPHC team, Brianna has introduced new media ventures such as a podcast series titled, Property Insurance Roundtable and producing video clips. Ms. Moyer writes content for the websites which include blogs, web news stories, and landing pages. She has also been instrumental in creating Standard Operating Procedures for various AI initiatives such as trade shows and disaster plan protocols.
Prior to joining Adjusters International, Brianna worked as an Assistant Business Manager and Sales Assistant at Townsquare Media. In her free time, she pursues freelancing opportunities as a graphic designer and social media marketer.