Property Insurance Roundtable

Legislative Update: Issues Affecting the Public Adjusting Industry
Overview
Experts discuss the legislative efforts supported by the National Association of Public Insurance Adjusters (NAPIA) regarding the Unauthorized Practice of Public Adjusting (UPPA), issues surrounding Assignment of Benefits post-disaster, and more.
"The National Association of Public Insurance Adjusters (NAPIA) was established in 1951 to promote a higher standard for policyholder advocacy. Public insurance adjusters are licensed to serve the general public and deliver knowledgeable and experienced representation when filing a claim for property damage. The founding members of NAPIA envisioned an association that would provide the appropriate resources for policyholder advocates in pursuit of successful claims resolution.1"
1. https://www.napia.com/about ↩
Panelists

Brian Goodman
Principal
Brian Goodman is a trial lawyer and principal at the firm. He represents clients in the defense of civil claims, including serious personal injury and products liability claims. Brian also represents churches and other religious institutions in the defense of sexual misconduct claims. In addition to his active trial practice, Brian represents a national insurance-industry trade association in regulatory and licensing matters, and, as such, has been and continues to be very active with the NAIC (National Association of Insurance Commissioners). He lectures extensively for continuing education credit in numerous states on first-party property insurance matters and authored a chapter in the ABA book on First Party Property Litigation.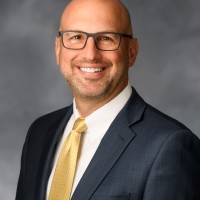 Gregory P. Raab
Vice President, Chief Marketing Officer
Greg Raab oversees professional resource development and firm services provided to the Adjusters International family of firms and Tidal Basin. These responsibilities include recruiting, interviewing, hiring and training new personnel for all engagements, along with managing staff training and professional development. He serves as project manager on various recovery projects, and leads our firm-to-firm outreach efforts for teaming relationships, subcontracted work, and other business partner development opportunities.
As a licensed public insurance adjuster and advocate for the insured, Raab has been involved in the settlement of hundreds of property claims for municipalities, towns, school districts, not-for-profits, museums, libraries, manufacturing facilities, retail stores, restaurants, hotels, property management companies and residential clients. As a specialist in complex property damage claims, including loss of revenue, business income and extra expense claims, he has been instrumental in helping clients recover from all types of losses including floods, fires and widespread disasters such as hurricanes.
Raab is the current First Vice President and Board Member for the National Association of Public Insurance Adjusters (NAPIA). He has been a featured speaker on property loss topics for various groups, including the First Party Claims Conference (FPCC), Community Associations Institute (CAI) and Disaster Restoration Contractor's International Conference. In addition, Raab is a published author of articles on a variety of topics related to disaster recovery.
Greg has been featured as an expert panelist on Adjusters International's Property Insurance Roundtable podcast in the episode titled, "Flood Insurance: Understanding and Recovering From One of Nature's Worst Disasters."
Moderator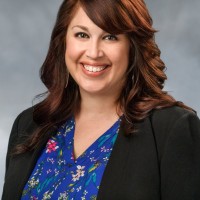 Rachele Drinkwine
Operations Coordinator
Rachele joined Adjusters International, Inc. (AI)/ Tidal Basin as the Operations Coordinator in 2017. She functions as a liaison between multiple business lines, including recovery, marketing, business development, and operations. In addition, she serves as the moderator for Adjusters International's podcast series "Property Insurance Roundtable."
Her past employment prior to joining AI/Tidal Basin includes working as a Branch Manager at The Hertz Corporation. During her tenure, Rachele quickly rose through the ranks, starting as a Manager Trainee in 2011. Within 14 months, she was promoted to Branch Manager; running the largest and most profitable branch in New England.
Following her employment with Hertz, Rachele moved into Real Estate, first working as an Operations Director for a boutique firm, and eventually transitioning into her role as Social Media/Marketing and Relocation Director at Coldwell Banker Faith Properties-the largest real estate broker in the Mohawk Valley.
Rachele is a classically trained singer with an extensive theatre background. She enjoys all things related to Broadway and Disney and also loves to travel.