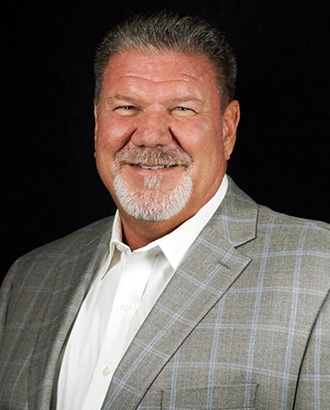 Professional Profile
Ed joined Jansen/Adjusters International in August 2023. Serving as a loss consultant for large commercial claims, he brings nine years of experience in the roofing and restoration industry to the company.
Ed possesses a diverse range of construction experience, spanning from direct sales interactions to entrepreneurial ownership of a roofing company,
He dedicated two decades to the car dealership service industry in a managerial capacity, orchestrating a transformation of his department from the lowest-ranking performer in customer service to achieving the pinnacle position within the Houston district. Ed is a United States Marine Corps (USMC) veteran who is also certified in General Aniline & Film (GAF), Owens Corning, Malarkey, Karnak, and Versico.
When not working, he enjoys spending time with his wife, Tracy McMahan, who shares two sons, two stepdaughters, two stepsons, and ten grandkids.
On joining the company, Ed says:
"With my experience as a contractor, I can tell you firsthand the difference it makes when you partner with a public adjuster involved in the beginning of an insurance claim. So much money is left on the table when you don't know your options. The public adjuster will do almost all the leg work so that all the contractor has to focus on are the repairs."
Public Adjusting Licenses