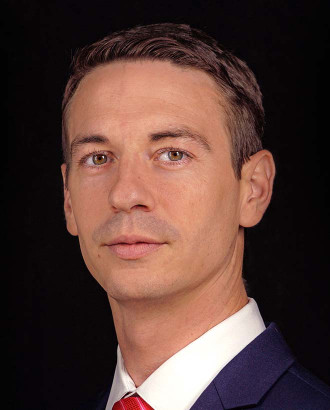 Professional Profile
Joe Lewis, Public Adjuster, joined Jansen/Adjusters International in September 2020. Wearing many hats, his day-to-day includes anything from loss consulting, reviewing repair estimates & policies, and negotiating towards a settlement that benefits the insured.
Joe is a graduate of Sam Houston State University, certified in Real Estate through Blinn College, and possesses many technical certifications related to strategy, leadership, and sales. He brings three years of prior public adjusting services along with relevant experience pertaining to vendor management, account management, contract negotiation, and entrepreneurship.
Joe is a member of the National Association of Public Insurance Adjusters (NAPIA) as well as Houston Boma, a commercial real estate association.
Disaster Experience
Joe has liberally provided many project scopes and policy evaluations for home and commercial property owners during their time of need. His work has led to glowing 5-Star Google reviews from distressed homeowners such as Piyush Dalal, who suffered a fire in December 2020. He received additional praise from homeowner Crystal Lively, for helping to provide "funding in a timely manner from the insurance companies."
In his effort to arm the insured with claims knowledge, Joe authored a newsroom article entitled, "Choosing Restoration Contractors: Costly Lessons Learned."
Joe is licensed to practice in the state of Texas.
Public Adjusting Licenses
Client Testimonials
"Going through a traumatic experience such as a house fire in my garage renders anyone helpless and confused.

You are just in shock, disoriented, and overwhelmed.

Jansen team showed up, just as the fire department put the fire out at the property, and frankly, I felt Jansen's presence was heaven-sent.

The Jansen team Drew, Joe, and Jenna approached me and explained the scope of the damage and the estimate that is going to bring back the house to where it was a few hours prior to the fire.

They pointed out all the hidden damage and the procedure to get a fair settlement from the insurance company.

They handled everything from A to Z.

They truly kept their word, their reasonable fees, and support till the final claim settlement.

Could not have asked for a better outcome. I highly recommend Jansen adjusters to represent anyone in need without hesitation.

Going through it on your own is short-changing yourself. Leave it to the Pros.

If they had more than 5 stars for the ratings, I will give them 10.

Thanks, Jansen adjusters international."
--
After a fire in our home on Dec. 9, 2020, it was very paralyzing for the family.
We have had several visits from contractors and insurance adjusters to file the claim against our insurance. It was very confusing and overwhelming for us insurance claim filing process.
A friend of mine recommended checking out Jensen adjuster for filing a home content claim. But prior to the recommendation, we met a very young and helpful person, Joe Lewis.
He guided us all the way without any expectation throughout filing the building structure and content claims. He was there all the way without any expectation other than to help us.
We did sign up with him for our home content claim only. However, he helped us with everything.
When our insurance approved the content for total loss without going through making a content inventory list.
Joe Lewis stated that I can not improve the total content claim check and he went above and beyond his duty to endorse our large claim check without any fees.
I can say without hesitation that Joe Lewis and his company work very hard to help homeowners insurance claims settle best possible way. I am very pleased with Joe Lewis's work dedication, work ethic, compassion, and undivided attention to detail and guidance.
--
I called this company to get some help for my claim, Joe called me back awesome guy to help me out and give me some advice and some contact who going to help me out with repairs. He did help me to the best of his knowledge. Great guy.
--
Great experience with these guys, especially Joe he went above and beyond to make sure I'm taken care of, and I had no headache or trouble with the insurance. They make sure you get every penny you deserve not what the insurance company says you do and make the whole process a breeze.
--
A most unfortunate event happen to our family, the home that we purchased 30 days earlier caught on fire and the damage was severe. Being a first-time homeowner I was devastated and lost for lack of a better term, but the next day I receive a phone call from Joe, and we shortly had a meeting to talk about the services that Jansen Adjusters/International have to offer.
To my surprise, there is a company out there that fights for homeowners like myself to get the resolution/ funding in a timely manner from the insurance companies. This process took about two months but we received full funding for repairs and items lost.
During this time Joe kept me updated on all progress and even scheduled contractors' meetings and if that was not enough Joe spoiled us with tamales that were divine. Joe is well-spoken, kind, and a perfect representation of the companies dedication to their clients, and he even spoke to our neighbor who was complaining about her fence and window getting damaged due to my house fire.
Also Jenna our adjuster had a lot of work cut out for her but communicated to me mostly via email, at no fault of her own because I work a lot, and handle all items required to move our claim forward.
My happiness with the people I worked with and this company is unmeasurable. Thank you again.