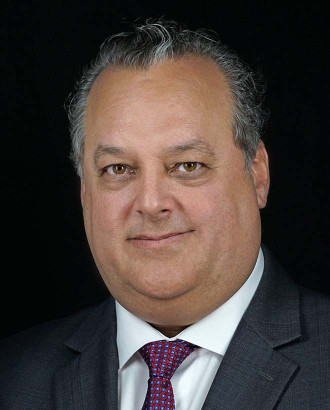 Professional Profile
As a licensed public adjuster and a specialist in property, business income, and extra expense claims recoveries, Luis Esteves is the Principal and Executive General Adjuster for Jansen/Adjusters International. Luis handles between $500 million to 1 billion dollars in losses annually. He has more than 20 years of experience adjusting complex claims for large commercial real estate companies, manufacturing facilities, entertainment venues, multi-family properties, school districts, and hospitals. As an expert on property loss adjustment retained by policyholders to assist in preparing, filing, and adjusting first-party property insurance claims, he works exclusively for his policyholder clients to maximize their financial recovery after devastating fires, floods, hurricanes, and other natural and man-made disasters.
With an extensive background in construction, Luis oversees the larger complex losses where construction methodology and engineering knowledge are crucial to the correct settlement of the claim. Using his expertise in site inspection, property damage analysis, business interruption calculation, and hidden coverage identification, he strives to uncover the full—and sometimes hidden—potential of every client's insurance policy. Luis has been at the forefront of many hurricanes and catastrophic recovery efforts, lending his expertise to clients – such as casinos, racetracks, hospitals, and school systems – in the aftermath of the nation's most devastating storms. In addition, he is passionate about empowering commercial, governmental, and residential policyholders to recover everything they are owed under their purchased policies.
Luis is a member of the National Association of Public Insurance Adjusters (NAPIA) and the Texas Association of Public Insurance Adjusters (TAPIA). He is a graduate of the Georgia Institute of Technology and an experienced and sought-after speaker. Luis has served as an expert witness in property insurance litigation and has been invited to speak at several educational seminars and conferences.
Luis has been featured as an expert panelist on Adjusters International's Property Insurance Roundtable podcast in the episode titled "Disasters Raising Questions of Insurance Adequacy."
Other media includes:
Disaster Experience
Alden Leeds Chemical Manufacturer – Kearney, NJ
Cobee Hydroelectric Energy - La Paz, Bolivia
Crossroads Shopping Center – Oklahoma City, OK
Dallas Zoo – Dallas, TX
Dallas Independent School District – Dallas, TX
El Dorado Beach Club – Los Cabos, Mexico
Jefferson County – Beaumont, TX
Inkia Energy PowerPlant - Colon, Panama
Lakewood Country Club – Dallas, TX
Lone Star Park – Grand Prairie, TX
Menonita Hospital System - Aibonito, Puerto Rico
Phelps Commercial Laundry – Muscatine, IA
Puerto Rico Ports Authority - San Juan, PR
Remington Park Horse Racing & Casino – Oklahoma City, OK
Public Adjusting Licenses
California: #2i18068
Colorado: #352147
Florida: #W112055
Georgia: #2738725
Iowa: #14385370
Kansas: #14385370
Louisiana: #512842
Mississippi: #10180841
Missouri: #8134844
New Jersey: #1513479
New York: #PA1276336
North Carolina: #14385370
Oklahoma: #0040128605
Puerto Rico: #3000187549
South Carolina: #569396
Tennessee: #2011646
Texas: #1577939
Professional Involvement
Esteves has worked as project manager on several pharmaceutical construction projects. His firm was the principal entity working all the waterproofing divisions during the construction of the Urban Train, the largest single government infrastructure project in the island of Puerto Rico.