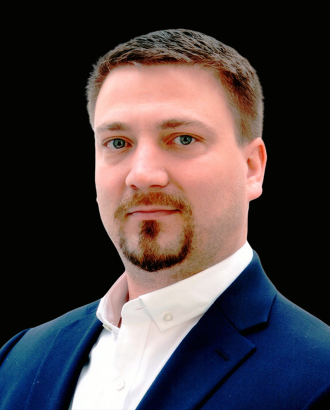 Professional Profile
Matthew Aldrich joined Jansen/Adjusters International in February 2020. Serving as a Loss Consultant, he has 15 years of commercial and residential construction experience.
His passion for people allows him to walk his clients through the complexities of their claim—helping to ease the burden of what is often one of the most stressful times someone goes through.
Leveraging his prior experience, Matthew can connect with people and help them identify and understand important aspects of the damages to their property, and how it impacts the approach the insurance companies take to settle their claim.
Matthew is a member of the the National Association of Public Insurance Adjusters (NAPIA) and the Apartment Association of Greater Dallas (AAGD).
Disaster Experience
Matthew has worked on many insurance claims related to fires, tornados, and hailstorm damage. His work has led to glowing reviews from distressed homeowners, most notably from homeowners Charlotte and Lenard, who lost everything in a fire. Additionally, his work in helping homeowner Daisy Zamora after her family home was destroyed in a fire was noted by a 5-star review on Google.
Matthew contributed two newsroom articles to educate homeowners on their rights as the insured: "Three Types of Insurance Adjusters in Texas" and "What To Do After a Tornado Hits Your House."
He was also featured in an interview with John Turner-McClelland, of Cooper Mack Realty Group powered by Worth Clark Realty for ParkBench.com, a network of hyper-local communities dedicated to real estate professionals.
Matthew is licensed to practice in the state of Texas.
Public Adjusting Licenses
Client Testimonials
"Matt and his team from Jansen are true professionals and excellent at both guiding you through the large insurance claim process with the greatest benefit to you and explaining the process and your questions. They are WELL worth their fee to hire!"
--
"Worked with Matt Aldrich, he was so easy to work with. Informative, helpful, and honest. I would recommend a phone call to JAI anytime you have damage or you're thinking about an insurance claim."
--
"Matt Aldrich @ Jansen is the best in the business, period. He has personally helped my family through (2) major residential claims that would have been a nightmare had I not used Matt. He is extremely knowledgeable, tenacious, and timely in representing his clients from start to finish. He and his team represent you to make sure you are getting "the full story" from the insurance co. and their subs on doing what actually needs to get done to get you to put back together - not just the minimum - which is generally what the insurance co. wants to do. Matt stepped in for a very reasonable fee and made everything make sense to my family and me. He was there in person, over the phone, via text, via email, and in any other way that was needed to guide me through this arduous process. He would be my 1st call on any claim; residential, commercial, fire damage, water damage, storm damage, etc. Going alone without Matt Aldrich (Jansen) puts you at serious risk of not getting the job done. I cannot recommend Matt Aldrich enough."
--
"Great service provided by Matthew Aldrich!!!"
--
"Matt and Dan helped us after we needed major repairs to our home and were struggling with the insurance process. Matt was always available to answer questions and walk through details anytime we needed, and gave us peace of mind that we were taking all the right steps."
--
"Matt Aldrich and Brian Armendarez have done amazing work for me. I had a lightning strike house fire, and they delivered. They are always courteous and take the time to educate. Public Adjusters help provide the documentation for the code upgrades built into the insurance policy. A big thank you, guys!"
--
"We just passed our 2-year anniversary, and I still have the most wonderful feeling about having used Jansen for our house fire. Matt Aldrich was our public adjuster, and he was truly a Godsend. The morning after our fire, he showed up at our home and walked us through every step of the entire process. The adjuster from the insurance company was a real nasty man, but Matt came to the rescue and handled everything. I cannot imagine ever going through something so painful and so confusing without using Jansen.

Since our fire, through Facebook and other people we know, I have referred Matt no less than 10 times. I will continue to do so, as he is JUST THAT GOOD!!!!

Do NOT ever try and handle a fire (or water damage) claim on your own; you have to use Jansen to get you everything you deserve and to be handled with the utmost respect. :)"
- TJ/Jen
---
"Working with Matt Aldrich as my Public Adjuster from Jansen was an absolute pleasure! I hardly spoke to the insurance company. He and his team handled everything and resolved the matter better than I expected. From the incident to the resolution was less than two weeks. I recommend Matt wholeheartedly!"
---
"When the unexpected happens, it's great to have someone to help you through the process of getting through it. We had a house fire in August and only knew the home was unlivable. We knew we'd have to deal with insurance and wanted to repair. Matthew Aldrich and the good folks at Jansen came with a wealth of knowledge and expertise. Explained the process, how things typically go with insurance companies, and how they could help. The very thorough documentation of every square foot of our home and contents. The amount of work we would have to take from work to complete. Great service and a great company. Thanks, Matt, Art, and the entire Jansen team."
---
"Jansen Adjusters International has been an incredible help to my family after our house burned down. Our consultant Matthew Aldrich was extremely kind and professional and worked hard to move things along very quickly. Matt has been there throughout the process and patiently answered our hundreds of questions. We are very grateful and would absolutely recommend their services."
---
"This is to everyone who has experienced this heartache, a setback such as a house fire in my case. I, like yourself, probably feels first of all the pain of such a tragedy, feelings of experiencing the loss, years of personal items, years of memories, years of building the place you call home, you called Casa, the place you can always go to when you can't go anywhere else.
After the professionals left, neighbors cleared out. I sat and wondered where do I begin. Then two gentlemen appeared, Jansen Adjusters.
Brook, and Matthew, At first just like you, had fears of trusting anyone, but soon after speaking to them, and working with Jansen Adjusters, DAN! BROOK And for Sure Matthew who is so comforting, and that they would fight to get all that my family lost and more back or replaced what I could... Another salesman call I thought, The more I listened I knew it is about to be ok .. and somehow felt these men were a Godsend.
They went over everything and every detail of this claim they kept me informed. They answered questions that I didn't even know to ask, they exceeded all the norms of what I thought adjusters would do, what was important also at that time for me was the compassion, I mean so much compassion, and information that I needed.
Everything that they said that they would do they did, excellently.
They spoke to the insurance adjusters, they fought for all and exceeded our expectations must I say again in getting us back to normal and more moving forward.
If me or my husband ever at anytime reached out to them, I never had to wait to hear a voice informing me of everything that was going on with my claim.
Again I had the fears at first, they erased all those fears quickly and with the support, our family received from Jansen and co. I would recommend Jansen to anyone in the world.
If you want adjusters with a concern and a genuine heart for what you are going through, yet strong enough to fight for you like a bulldog. You just cannot go wrong with this team.
They work until results are in order, its Jansen/Adjusters International Public Adjuster, you hear all the fears of PA's, so have I, But I believe that I would still [be] fighting or dealing with unnecessary issues, or even lose because of things I did not know that was bought to my attention had I not taken this step to employ Jansen Adj.
I can't thank them enough and am very grateful to God that this company versus (many)came into my path. Many sincere thanks to Dan, Brook, and last but not least' Matthew for a great job well done, I recommend you all to the world."
Sincerely,