Property Insurance Roundtable

NAPIA's Legislative Efforts – A Win For Policyholders & Public Adjusters Alike
Overview
Today, we will be discussing the legislative efforts of the National Association of Public Insurance Adjusters (NAPIA). Founded in 1951, NAPIA advocates for public adjuster education and a higher standard of professional conduct and ethics. NAPIA members are committed to working in the best interest of their clients and to conducting business with integrity. For more than 66 years NAPIA members throughout the U.S. have joined together for the purpose of education, certification, marketing opportunities, legal and legislative representation, scholarship and research and the promotion of the public adjusting profession.
Panelists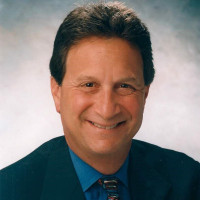 Randolph H. Goodman, SPPA
Executive Vice President, Principal
Mr. Goodman has been assisting insureds with property and related time element insurance claims since 1970. He graduated from American University in 1971 with a Bachelor of Science in Business Administration (BSBA) degree. Randy attained the designation Senior Professional Public Adjuster (SPPA) from the National Association of Public Insurance Adjusters (NAPIA) in 1988 and is a past President of NAPIA (1998-1999).
Randy is a licensed public adjuster in 29 states across the US and the District of Columbia. He has been the engagement partner on many significant property damage claims including American Realty Advisors; Bethel Performing Arts Center; Capitol USA; Cammebys International; Carrollton Bank; China Basin Properties; Emmes Realty; Flanders~Precisionaire Corporation; Humphrys Textile Products; Jazz at Lincoln Center; Lifoam/Life-Like Products; Merchants Terminal Corporation; National Railroad Passenger Corporation (AMTRAK); New Piper Aircraft; PerkinElmer; Pillsbury Corporation; Poydras Properties; Reno/Tahoe International Airport; Southern Pacific Railroad; The Law Firm of Cooley Godward Kronish; United States Government/Department of the Interior/National Park Service at Yosemite; and Vornado Realty Trust.
Randy regularly speaks at industry conferences and presented to the Risk Insurance Management Society (RIMS) in 2000. Randy has also presented to the Annual Meeting of The Society of Plastics Engineers on "Insurance Claim Loss Adjustments", and has spoken to the Maryland Bar Association on the topic of "The Effects of Lease Provisions on Property Loss Adjustments." Randy has also provided expert witness testimony on several occasions.
Randy is the author of numerous articles, including the Adjusting Today article "Valuing Business Income Exposures: A Case for Blanket Business Income Insurance", and is the recipient of the 2010 NAPIA Person of the Year Award.
Randy is married, the father of a daughter and a son, and lives in Owings Mills, Maryland.

Brian Goodman
Principal
Brian Goodman is a trial lawyer and principal at the firm. He represents clients in the defense of civil claims, including serious personal injury and products liability claims. Brian also represents churches and other religious institutions in the defense of sexual misconduct claims. In addition to his active trial practice, Brian represents a national insurance-industry trade association in regulatory and licensing matters, and, as such, has been and continues to be very active with the NAIC (National Association of Insurance Commissioners). He lectures extensively for continuing education credit in numerous states on first-party property insurance matters and authored a chapter in the ABA book on First Party Property Litigation.