Property Insurance Roundtable

Proving an Insured Loss: Policyholders Need Experts Too!
Overview
Today, we will be discussing how experts can benefit policyholders prove an insured loss. More and more insurance companies are using experts to support their side of a claim settlement. That is why today's policyholder must often take advantage of similar professional resources to help prepare, support, and settle their claims. Understanding and utilizing the coverages available for this purpose can help protect the insured not only against financial loss but for the cost of recovering it. Our experts will review the basics of loss preparation cost coverage including what it is, why it's needed, and how to ensure you have purchased the right type and the amount of coverage.
Panelists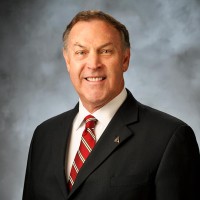 Jim Beneke, SPPA
President
Jim Beneke is a strong and effective advocate for commercial property owners in the aftermath of a devastating property loss. A third-generation public adjuster, he has a reputation for honesty and integrity in negotiating a fair and proper insurance settlement for his clients.
Jim's grandfather founded A.C. Beneke & Company in New York in 1927. With the 1965 launch of The Beneke Company in Dallas, Jim's dad R.G. Beneke introduced public adjusting to Texas and the Southwest. Twenty years later, The Beneke Company was an integral part in creating and organizing Adjusters International, a corporation of the nation's leading public adjusting firms that serve clients around the world. In 1990, Jim brought The Beneke Company/Adjusters International to Austin where he still serves clients nationwide and keeps a close eye on the University of Texas Longhorns.
Jim's nearly four decades of experience, combined with this rich family tradition, shapes his knowledge and deep appreciation for the history and growth of the public adjusting profession. He has maintained long-term relationships with clients, insurance company representatives and their experts, and others he has worked with over the years. These relationships often benefit clients that are experiencing significant property loss for the first time.
But it's not all about what he has done in the past. Through continuing education and involvement with professional organizations and government and regulatory agencies, Jim is also well-versed on trends, laws, and other influences that shape today's public adjusting industry. In 2003, he led the Texas Association of Public Insurance Adjusters' (TAPIA) successful legislative effort resulting in Texas' first public adjuster licensing law. He worked closely with the National Association of Public Insurance Adjusters (NAPIA) and the National Association of Insurance Commissioners (NAIC) on the creation of a model licensing act for public adjusters. Completed in October of 2005, the model act is now the law in 15 states and is the basis of legislation in the few remaining states that do not license public adjusters.
Jim has been featured as an expert panelist on Adjusters International's Property Insurance Roundtable podcast in the episodes titled, "Hail Damage Can Create Difficult Insurance Claims," "Debris Removal and Pollution Damage" and "The Unauthorized Practice of Public Adjusting (UPPA)."

John Marini
Senior Advisor for Business Development & Government Affairs
John Marini has extensive disaster recovery experience and knowledge of public adjusting and the FEMA Public Assistance Program. He specializes in assisting public entities with their financial recovery through the integration of insurance claims with FEMA grant funding.
Marini has established a team of more than 140 experts who assist applicants and grantees with their post-disaster FEMA grant management and insurance recovery. He is closely involved in the management of Adjusters International's Catastrophe Operations, assisting FEMA Public Assistance applicants and grantees with recoveries from Hurricane Andrew in 1992, hurricanes Katrina/Rita/Wilma in 2005, hurricanes Gustav and Ike and the Midwest Floods in 2008, as well as many other cases.