Property Insurance Roundtable

Sometimes It's What The Policy Doesn't Say That Counts
Overview
Our expert panel discusses the ins-and-outs of insurance policies, the importance of understanding what your policy covers, as well as what it does not. In this episode, our panelists will discuss how those with an insurable interest in a property can protect themselves from issues such as inadequate reimbursement should a disaster occur.
Panelists

James R. Mahurin
Risk Management Consultant and member of the Society of Risk Management Consultants
Self-employed Risk Management and Insurance consultant providing fee-for-service assistance to the insurance buyer. Perform risk management studies, independent evaluations of commercial insurance programs, conduct competitive proposal/bid process and self-insurance feasibility studies. Work experience includes projects in approximately twenty states. Litigation support and expert witness services to law firms began following the Daubert decision in 1993. This work split is approximately fifty/fifty between plaintiff and defense. Litigation involvement includes agent custom and practice, flood (including both NFIP and private insurance), property, crime, liability, employee benefits, property leases, Broad Form Property Damage (BFPD), etc. The BFPD includes both course of construction and construction defects.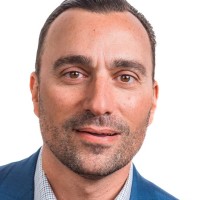 Tim Larsen
General Counsel
Tim Larsen has been immersed in the insurance industry for over a decade, having previously served as a claims representative for a major insurance company adjusting first and third party claims and as a practicing attorney representing insurance companies. Prior to joining Adjusters International, he served as General Counsel for the San Francisco Housing Authority, where he oversaw all legal matters for the agency.
As General Counsel and a Licensed Public Adjuster, Tim handles both residential and commercial cases with special expertise in business interruption and course of construction claims. Through his previous work with insurance companies, Tim is fluent in "insurance speak" – the fine language of policies and procedures that govern the claims negotiation process. With his background in law, Tim applies a legal lens to each of his clients' cases, using the legal experience he has gained through years of working with insurance companies. He brings first-rate negotiation skills and a unique perspective to the service of his clients and leverages a keen knowledge of what insurance companies need to evaluate a loss to communicate issues effectively and efficiently across the table, helping his clients reach a fair and expeditious result that paves the way for their financial recovery.
Moderator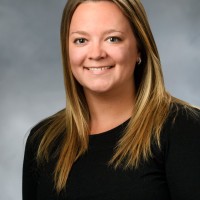 Brianna Moyer
Digital Marketing Manager & Website Administrator
Brianna Moyer is the Digital Marketing Manager and Website Administrator for Rising Phoenix Holdings Corporation (RPHC) and its subsidiaries. Brianna collaborates with nationwide firms and their employees to create robust social media campaigns while assisting the firms with updates to their websites regarding new search engine optimization techniques, content, imagery, the latest technology, and more. She regularly reports to management and the firms while measuring the effectiveness of different strategies. Brianna monitors the latest trends in social media and web design to keep us on the cutting edge.
Since joining the RPHC team, Brianna has introduced new media ventures such as a podcast series titled, Property Insurance Roundtable and producing video clips. Ms. Moyer writes content for the websites which include blogs, web news stories, and landing pages. She has also been instrumental in creating Standard Operating Procedures for various AI initiatives such as trade shows and disaster plan protocols.
Prior to joining Adjusters International, Brianna worked as an Assistant Business Manager and Sales Assistant at Townsquare Media. In her free time, she pursues freelancing opportunities as a graphic designer and social media marketer.