Property Insurance Roundtable

When Disasters Become Real: Our Public Adjusters' Recollection of Memorable Cases
Overview
Today we will be discussing the ins and outs of various interesting insurance claims that our expert panelists have handled and adjusted successfully. These memorable cases range from a fire at a Midwestern school to two New York City buildings that were damaged during Hurricane Sandy. Our panel of experts has extensive experience in the public adjusting industry, and will guide us through our discussion.
Panelists

Chuck Sorrell
Owner
Xpert Consulting Services
Chuck Sorrell, AIC, PCLS is the owner of Xpert Consulting Services. Chuck has earned IICRC Journeyman certifications in Fire Restoration, Water Restoration, and Textile Cleaning, and is highly skilled in the use of Xactimate and related programs used for writing and uploading estimates and claim documents. He has extensive experience in both commercial and residential claims, mitigation, restoration, and construction management.

James R. Mahurin
Risk Management Consultant and member of the Society of Risk Management Consultants
Self-employed Risk Management and Insurance consultant providing fee-for-service assistance to the insurance buyer. Perform risk management studies, independent evaluations of commercial insurance programs, conduct competitive proposal/bid process and self-insurance feasibility studies. Work experience includes projects in approximately twenty states. Litigation support and expert witness services to law firms began following the Daubert decision in 1993. This work split is approximately fifty/fifty between plaintiff and defense. Litigation involvement includes agent custom and practice, flood (including both NFIP and private insurance), property, crime, liability, employee benefits, property leases, Broad Form Property Damage (BFPD), etc. The BFPD includes both course of construction and construction defects.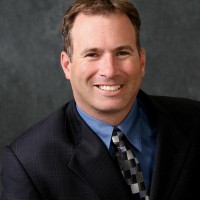 Keith Hayman
Senior Vice President, Principal
Keith Hayman is a partner at Goodman-Gable-Gould/Adjusters International and has over twenty years' experience in strategic negotiation for disaster recovery consulting, major insurance claims, business development, and adjusting fields. He is focused on the principles of maximizing and expediting clients' financial recovery within the complexities of building, property, builders risk, and business interruption claims.
Mr. Hayman has run catastrophe teams after 9/11, Superstorm Sandy, multiple hurricanes, California wildfires, earthquakes, tornado outbreaks, and floods. He has worked on major claims in the United States, Mexico, Europe, Caribbean, and Asia.
Notable clients include Starwood Hotels & Resorts Worldwide, Hilton Worldwide, Thayer Lodging/Brookfield Hotel Properties, Union Station Investco, Sullivan & Cromwell, SL Green Realty, The Biltmore Hotel, Nelson Peltz, Robert Kennedy, Jr., Langan Engineering & Environmental Services, The Boomer Esiason Foundation, Jack Resnick & Sons, Jazz at Lincoln Center, Trinity Property Consultants, Werthan Packaging, and others.
Mr. Hayman has been a featured speaker and panelist for The National Bar Association, Windstorm Conference, Tea Fires of Santa Barbara, International Marina & Boatyard Conference, National Franchise Association, Chamber of Commerce of Nashville, The Nashville Entrepreneur Center, and many others. He has provided several educational seminars for commercial insurance agencies. Topics include strategic negotiation, multi-layer insurance coverage, and complexities in major property and business interruption claims.
Mr. Hayman has been a mentor at the Nashville Entrepreneur Center, played defensive back at Carnegie Mellon, spent 3 years as a touring musician, backpacked through the USA, Canada, Central America, Europe, SE Asia, South America, India, Nepal, Indonesia, and several other regions and countries, produced films and music, and has enjoyed other life adventures.
Keith is the author of the Adjusting Today article titled, "Hurricanes and Windstorm Coverage: Case Studies and Coverages." He was featured as an expert panelist on Adjusters International's Property Insurance Roundtable podcast in the corresponding episode based on his article as well as in "When Disasters Become Real: Our Public Adjusters' Recollection of Memorable Cases."