Property Insurance Roundtable

Common Exposures and Losses Faced by Multi-Family Complexes (Apartments and Condos)
Panelists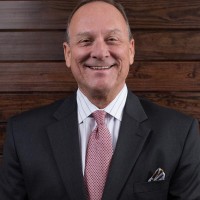 Bill Sharpe
Regional Director
Jansen/Adjusters International
Bill Sharpe, who joined Jansen/Adjusters International in 2010, serves as a Regional Director. Bill specializes in helping business owners to manage their commercial insurance claims after natural disasters or fires damage their property. As a member of the National Association of Public Insurance Adjusters (NAPIA) and the Building Owners and Managers Association (BOMA) International, he is dedicated to helping his clients to achieve their property recovery objectives with as little stress as possible before and after a loss. He is a graduate of University of Central Oklahoma and a Certified Property Manager (CPM) with the Institute of Real Estate Management (IREM).
Bill has been featured as an expert panelist on Adjusters International's Property Insurance Roundtable podcast in the episode titled, "Equipment Breakdown Insurance: Too Important to Ignore!" and "Disasters Raising Questions of Insurance Adequacy."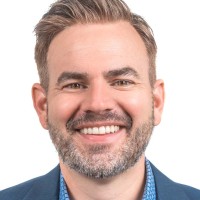 Josh Scott
Adjuster
Josh Scott joined Adjusters International in 2007. As a professional public insurance adjuster, he represents policyholders who have faced a catastrophic loss to maximize their financial recovery. Prior to this, Josh worked as a catastrophic loss adjuster for Travelers Insurance and also as a construction estimator for a notable restoration company. This experience provides him with both insider knowledge of insurance companies when handling major claims as well as a skilled perspective when determining what it is his clients need to rebuild. His responsibilities include creating strategies that will allow his clients a full and fair recovery.
Josh is licensed as a public adjuster in ten states. A recent success story of his is client Dick Emerine, Ph.D., a resident of Phoenix, AZ who lost his home due to a fire. Through Josh's efforts, and the efforts of The Greenspan Co./Adjusters International team, he received more than triple what he would have received from the insurance company. As the result of these experiences, Dick authored the book "Gone In 20 Minutes."
Josh represented numerous victims of the Yarnell Hill Fire (Yarnell, AZ); Brant Williams, a fire engineer from Scottsdale, AZ as well as many high profile clients including, but not limited to, American Rag C.I.E. (Sun Valley, CA); Arizona Transmission & Engine Exchange (Tucson, AZ); Associated Property Management (Phoenix, AZ); Chamberlin & Associates (Glendale, AZ); Famous Sams (Yuma, AZ); NG Machine, Inc. (Phoenix, AZ); Nutek Auto Repair (Phoenix, AZ); Safford Carpet (Safford, AZ); Scottsdale Mission (Scottsdale, AZ); and T & M Property Management (Phoenix, AZ).
Moderator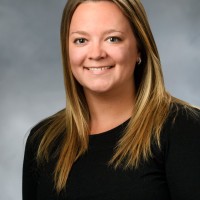 Brianna Moyer
Digital Marketing Manager & Website Administrator
Brianna Moyer is the Digital Marketing Manager and Website Administrator for Rising Phoenix Holdings Corporation (RPHC) and its subsidiaries. Brianna collaborates with nationwide firms and their employees to create robust social media campaigns while assisting the firms with updates to their websites regarding new search engine optimization techniques, content, imagery, the latest technology, and more. She regularly reports to management and the firms while measuring the effectiveness of different strategies. Brianna monitors the latest trends in social media and web design to keep us on the cutting edge.
Since joining the RPHC team, Brianna has introduced new media ventures such as a podcast series titled, Property Insurance Roundtable and producing video clips. Ms. Moyer writes content for the websites which include blogs, web news stories, and landing pages. She has also been instrumental in creating Standard Operating Procedures for various AI initiatives such as trade shows and disaster plan protocols.
Prior to joining Adjusters International, Brianna worked as an Assistant Business Manager and Sales Assistant at Townsquare Media. In her free time, she pursues freelancing opportunities as a graphic designer and social media marketer.