Property Insurance Roundtable

The National Association of Public Insurance Adjusters' (NAPIA) Importance and Benefits to Members and Policyholders
Overview
The National Association of Public Insurance Adjusters (NAPIA) provides the public adjusting industry with more than licensing. NAPIA board members have created scholarships, educational programs, and have arranged sessions with legislators to inform them of pertinent information regarding public adjusting. Today's panel of experts discusses the substantial benefits NAPIA supplies to its members, and who is eligible to become a member. They also discuss the comprehensive NAPIA website and the professional designations NAPIA offers.
Panelists

David Barrack
Executive Director
David Barrack has over 34 years of experience in directing not-for-profit trade and professional organizations. He currently serves as executive director of the National Association of Public Insurance Adjusters (NAPIA), a position he has held for 33 years. He is also the administrator of the First Party Claims Conference (FPCC), which he worked to establish in 2008.
Before opening his own firm in 1995, David served as vice president and general manager of two association management companies with as many as 36 clients of various budget sizes and levels of activity. He is a member of the American Society of Association Executives and a graduate of George Mason University in Fairfax, Virginia.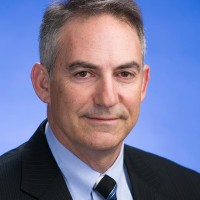 Karl L. Denison, CPPA
Executive Vice President, Principal
Mr. Denison has been handling property insurance claims on behalf of damaged policyholders since 1982, shortly after graduation from the University of Maryland with a Bachelor of Science degree in Business Management. Karl attained the designation Certified Professional Public Adjuster (CPPA) from the National Association of Public Insurance Adjusters (NAPIA) in 1990.
Along with adjusting large loss claims, Karl is the GGG/AI Catastrophe Team leader, and in this capacity organized our response to many large property loss events, including the 2005 hurricanes Charley, Frances, Ivan & Jeanne, Katrina and Rita; the 2008 hurricanes Gustav and Ike; and Super Storm Sandy in 2012. As the lead adjuster on the multi-million dollar fire loss adjustment for The New York Palace Hotel, Karl was able to bring numerous parties to the table (including multiple insurance carriers) to agree on a joint loss agreement between the boiler & machinery carriers and the property carriers.
Karl has been the lead engagement partner on many significant claims, such as those for the Belleview Biltmore Hotel; Bretlin Needlebond; Carriage Industries; Dixie Yarns; General Cigar/Culbro Tobacco; Genesis Realty; Hercules Realty/SC Diamond; Newark Public Schools; New Orleans Public Schools; North Hudson Sewerage Authority; Stellar Advisors; Streco Fibers; TAMKO Building Products; Tidewater Fibre Treetop Development; and Trinity Hotels.
Mr. Denison served as President of The National Association of Public Insurance Adjusters (NAPIA) for 2014-2015.
Karl regularly volunteers with various children's soccer clubs, as well as the Jewish Federation of Greater Washington. He is married, with three children, and lives in Gaithersburg, Maryland.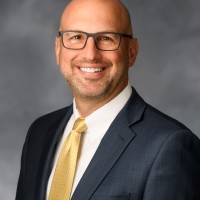 Gregory P. Raab
Vice President, Chief Marketing Officer
Greg Raab oversees professional resource development and firm services provided to the Adjusters International family of firms and Tidal Basin. These responsibilities include recruiting, interviewing, hiring and training new personnel for all engagements, along with managing staff training and professional development. He serves as project manager on various recovery projects, and leads our firm-to-firm outreach efforts for teaming relationships, subcontracted work, and other business partner development opportunities.
As a licensed public insurance adjuster and advocate for the insured, Raab has been involved in the settlement of hundreds of property claims for municipalities, towns, school districts, not-for-profits, museums, libraries, manufacturing facilities, retail stores, restaurants, hotels, property management companies and residential clients. As a specialist in complex property damage claims, including loss of revenue, business income and extra expense claims, he has been instrumental in helping clients recover from all types of losses including floods, fires and widespread disasters such as hurricanes.
Raab is the current First Vice President and Board Member for the National Association of Public Insurance Adjusters (NAPIA). He has been a featured speaker on property loss topics for various groups, including the First Party Claims Conference (FPCC), Community Associations Institute (CAI) and Disaster Restoration Contractor's International Conference. In addition, Raab is a published author of articles on a variety of topics related to disaster recovery.
Greg has been featured as an expert panelist on Adjusters International's Property Insurance Roundtable podcast in the episode titled, "Flood Insurance: Understanding and Recovering From One of Nature's Worst Disasters."