Burst Pipe Floods Woodlands Home
On Valentine's Day 2021, disaster struck when a cold front brought snow, sleet, and freezing rain to southeast Texas, enveloping the Woodlands, a high-end gated subdivision, in a deep freeze. The unusual winter weather froze pipes, causing extensive water damage in many structures, including the 3,600-square-foot home of James and Jill Baine.
The Woodlands homeowners, who were heavily involved in the community, found themselves not only navigating the post-disaster claims process but also life's challenges.
At the same time as disaster struck in the Baine family's home, Jill Baine was also going through her own battle with breast cancer, as well as working to advocate for her health and that of other women with the Texas House of Representatives regarding misleading health insurance. Mrs. Baine played an integral role, filing formal complaints that moved the case forward on behalf of many of the women affected.
With so much going on in their lives, the Baine family needed an expert to help them through their insurance claim but were unsure of where to turn.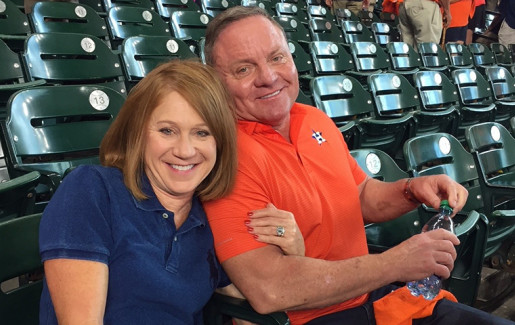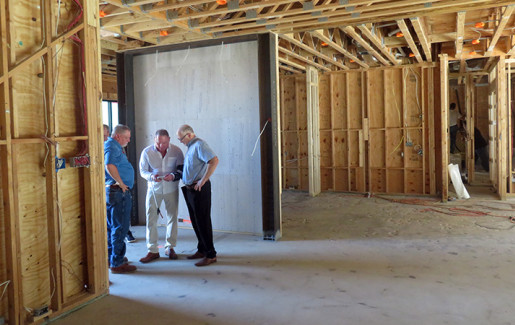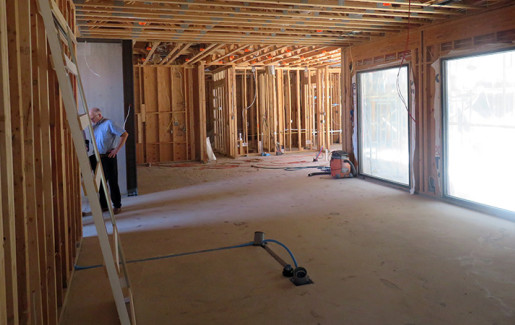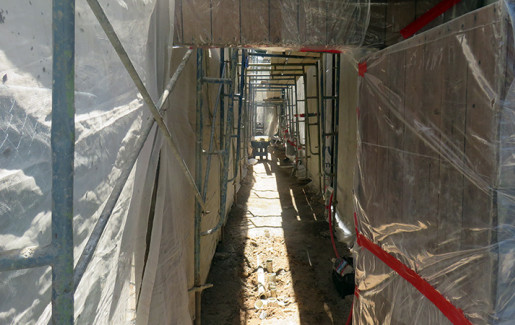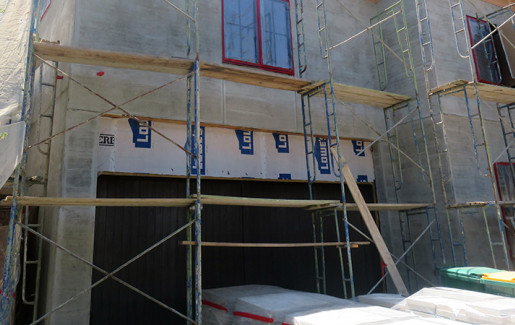 Description
When James Baine and his wife of 38 years, Jill, discovered water damage in his office on one side of the house and their bedroom on the other, they contacted James' insurance agent to begin the claims process. A customer for more than 20 years of this top-rated insurance company known for insuring high-end properties, this policyholder had never filed a claim.
The insurance company brought in its preferred contractor and mitigation experts to remove the wet drywall and wood flooring throughout the home and began tallying up the damage to the elevator and approximately $30,000 in contents.
Despite years of experience in finance and real estate, Mr. Baine had never previously dealt with an insurance claim for his home. He and most of his high-level professional network were unaware that a public adjuster could help when he faced challenges with the intricacies of itemizing his contents, negotiating repairs, and ultimately settling his claim for the amount he was entitled to receive under his insurance policy.
Issues
The Baines received an initial estimate of $450,000—far below the claim value—after 14 months of attempting to handle the claim on their own.
The insurance company's original scope of repair assumed the home walls consisted of standard drywall materials, but it soon became apparent that this was not the case. Instead, the walls, fashioned in unique American clay, held more moisture than drywall, making the home difficult to dry and slowing the mitigation process. In addition, labor and materials shortages due to the ongoing COVID-19 pandemic made it more challenging to keep the project's momentum.
During the mitigation process, Mr. Baine encountered another challenge: securing temporary housing. The deep freeze had affected many homes in the area, displacing others in the community and reducing the pool of available rental options. Mr. Baine and his family were left with only two choices for temporary housing.
They ended up staying in a two-bedroom, two-bathroom apartment which was not up to the same standards as their home. Not only were the accommodations incomparable to the Baine family's 3,600-square-foot home, but the insurance company only paid for a year of rental expenses–not long enough to restore their home.
Solutions Applied
Despite four decades of ownership in banks and real estate—along with the expertise from multiple college degrees and accredited programs—James Baine was unsure of his next steps as a homeowner. He contacted his financial broker, who referred him to Jansen/Adjusters International. Our expert team of public adjusters took over the process, removing the burden from the insured so he could focus on restoring his daily life while our professionals handled his claim.
Our expert public adjuster and his team discovered that the American clay ran behind cabinets, vanities, mirrors, and more. The house would require gutting, a process not part of the insurance company's original scope of work. Even the insurance company's contractor agreed that our assessment was correct.
Outcome
Following lengthy negotiations, the insured received the additional compensation he was entitled to without hiring a lawyer and entering a long, strenuous legal process.
Jansen/Adjusters International negotiated to settle the claim for $910,000, allowing James and Jill Baine to enjoy their home fully. In just a few months, the team nearly doubled the settlement Mr. Baine was initially offered, getting him the amount he was entitled to under his policy without resorting to appraisal.
"I could have saved myself and Jill so many headaches and unnecessary stress if I had started with Jansen/Adjusters International two years ago," said Mr. Baine following the settlement. "It is, in my opinion, ridiculous for any individual to believe they have the tools and knowledge to negotiate with a huge insurance company designed to pay the least amount possible! Jansen/AI will be the first call I make on claims in the future."
In business since 1978, Jansen/Adjusters International is one of the industry's largest and most respected public adjusting firms. We handle the entire claims process, from thoroughly reviewing insurance coverage to completing detailed valuations on losses and formulating business interruption claims. In addition, we negotiate with the insurance company on behalf of our clients and keep them informed every step of the way.
Contact us today to get your claim settled the right way.