Jansen/Adjusters International Hosts Taiwan Hotel & Motel Association of Greater Houston Gala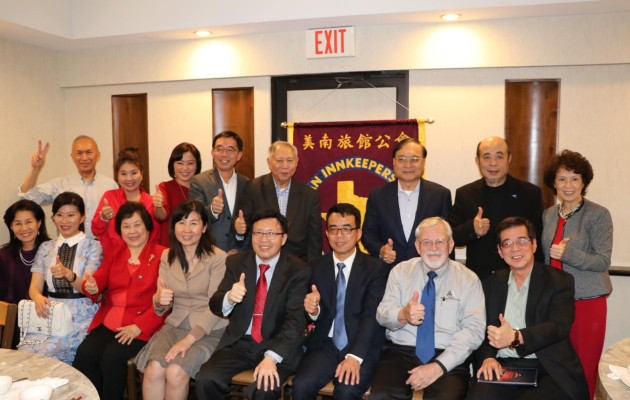 Jansen/Adjusters International recently lent its support to the Taiwan Hotel & Motel Association of Greater Houston which serves to promote cooperation among its members by sharing hospitality information and experiences. The firm sponsored the association's Annual Gala which was held at the Sinh Sinh Restaurant in Houston, Texas, on Thursday, February 22, 2018.
As a Texas-based public adjusting and disaster recovery firm, Jansen/Adjusters International has been actively involved with the Taiwan Hotel & Motel Association of Greater Houston for several years in both a fundraising and educational capacity. During the evening's educational session, Vice President Chris Rich spurred a lively discussion when he presented on the topic, "Maximizing Your Hospitality Property Insurance Claim."
At Jansen/Adjusters International, we believe in supporting the community where we live and work. I was thrilled to be asked to speak at this event on our company's behalf, especially since many of the event attendees and group members are currently handling complicated wind driven rain and equipment breakdown insurance claims in the wake of Hurricane Harvey. It was a pleasure to serve as a resource to these local hospitality leaders.
Chris Rich
Vice President at Texas-based Jansen/Adjusters International
Jansen/Adjusters International's public adjusters can help you recover from severe property damage. Visit the contact us page or call 800.992.7771.
Photos provided courtesy of Oliver Feng of the World Journal and Nancy Huang of the Southern News Group for the photos.