Luis R. Esteves' Article 'Best Kept Secrets: Mitigation and Restoration' Featured in ABODE Magazine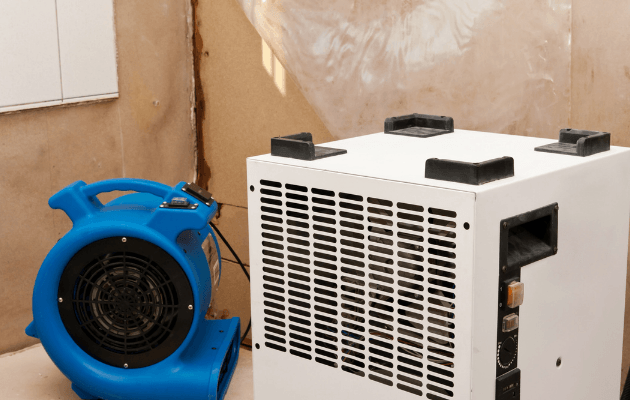 ABODE Magazine is an 80-page monthly magazine distributed to the members of the Houston Apartment Association
Houston, TX (3/30/2021) — Luis R. Esteves, Principal & Executive General Adjuster, specializing in complex industrial, gaming and manufacturing claims, was featured in ABODE magazine, the Houston Apartment Association (HAA)'s 80-page monthly magazine distributed to HAA's membership. Luis's article entitled, "Best Kept Secrets: Mitigation and Restoration" set to publish in April, dives into everything you need to know about who to work with when your property suffers from water, mold and/or smoke damage.
Esteves had previously written on this topic for the benefit of home and building owners. The topic of mitigation companies and restoration contractors trended online around the same time that homeowners began to file claims with their insurance company due to the February 2021 winter storm—some for the first time experiencing a catastrophic loss and learning their role in mitigation as a policyholder.
"Having the Houston Apartment Association select this article for re-circulation means more Houstonians will be empowered to take charge of their water damage, mold and smoke damage claims," said Esteves. "Many insured individuals are left in the dark when filing for claims. The more the insured knows about how insurance works, the fairer and more accurate their settlement will be."
This marks the second time that a senior Jasen/Adjusters International employee was selected to write for the Houston Apartment Association. Previously Principal & Chief Operating Officer David E. Moore's article, 'Tagger Graffiti: Art or Vandalism?' was featured in ABODE magazine.
ABOUT ABODE Magazine
ABODE magazine is the Houston Apartment Association's 80-page monthly magazine distributed to HAA's membership. It's mailed to 4,767 total subscribers and has an estimated pass-along-rate of 19,068. Content is provided by the HAA staff and HAA members. Supplier members purchase advertisements in the magazine.
To access the article, download the 2021 April "Residential Property Management and Fair Housing Month issue", go to https://issuu.com/haa_abode/docs/abode_apr2021.
ABOUT Jansen/Adjusters International
Jansen/Adjusters International is a firm of licensed public insurance adjusters representing only the insured in property loss claims.
We are one of the largest loss consulting firms in the United States. We offer public insurance claim adjusting and consultative recovery services to commercial businesses and homeowners throughout the United States and abroad.