Everyone talks about the importance of having a business emergency plan in place, but not everyone understands the potential effectiveness of a well-developed plan after a disaster occurs. Luis Esteves, the Principal for Caribbean Adjusters International (CAI), has extensive experience preparing, documenting, and negotiating property damage insurance claims and loss of income losses in Puerto Rico.
Working alongside CAI's licensed public adjuster Javier Ortiz, they both agree that their client, El Meson Sandwiches, is a prime example of a company with an impeccable emergency preparedness plan that proved to be very beneficial following a major hurricane.
El Meson's emergency plan was so successful that the CAI team followed their plan to present their property damage insurance claim. This plan included extra expenses to continue their operations to have these costs paid in whole. As a result, they also avoided more significant income losses and minimized additional financial exposure for both El Meson and the insurance company.
An Effective Emergency Plan
El Meson Sandwiches is a family-owned business that started in the beach town of Aguadilla, Puerto Rico. Founded in 1972 by friends of Luis' family, it is one of Puerto Rico's most prominent and fastest-growing restaurant chains. Having known the family since he was a child, Luis was happy to observe their solid emergency plan working perfectly after Hurricane Maria in 2017.
El Meson's already had backup power plants installed in half of their restaurants. They also immediately purchased units for those that did not have them and could collect the cost under their Extra Expense coverage because they mitigated their loss of revenues.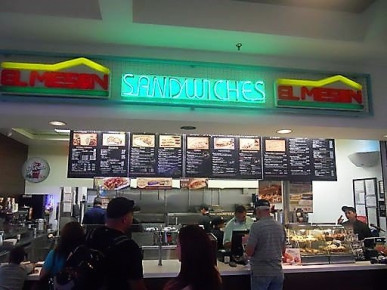 The team established systems and processes to continue central operations in their kitchens to prevent a shortage of production. The owners also developed an excellent plan to continue communication with their employees without phones or the internet. In addition, they stocked up batteries were stocked and enhanced security systems for all stores.
El Meson Sandwiches was one of the first businesses to recover after Hurricane Maria. Not only was a loss of income avoided, but the plan worked so well it allowed the Perez-Grajales family to be able also to help their neighbors. They donated inventory and hot meals every day to affected communities, even in places with no facilities.
Emergency Plans for Hurricane Preparedness
When many could not get back to business after Hurricane Maria, El Meson Sandwiches found the formula for moving forward while helping the less fortunate. But, none of this would have been possible without an action plan already in place.
The key to recovery comes with protecting your business before problems happen. Adequate hurricane preparedness will help mitigate losses and allow you to continue your operations.
You can restore operations and get your staff back on the payroll and into production as quickly as possible with proper planning.
Caribbean Adjusters International Can Help
CAI is an affiliate firm of Jansen/Adjusters International servicing Puerto Rico and the surrounding Caribbean Islands. Born and raised in Puerto Rico, licensed public adjuster Javier Ortiz has a genuine heart for caring for his community. He has worked on several hundred claims in the region, including condos, hospitals, and municipalities.
Javier understands that not every emergency plan is the same, nor can every business execute the type of emergency plan that El Meson Sandwiches achieved.
Hurricane season is already here. If you have property located in Puerto Rico or the neighboring Caribbean islands and do not have an emergency plan in place for your business, do not delay. Instead, contact your risk manager or call the Caribbean Adjusters International office to start planning today!