How To Tell When A Public Adjuster Is Good Or Bad: 5 Answered Questions to Help You Qualify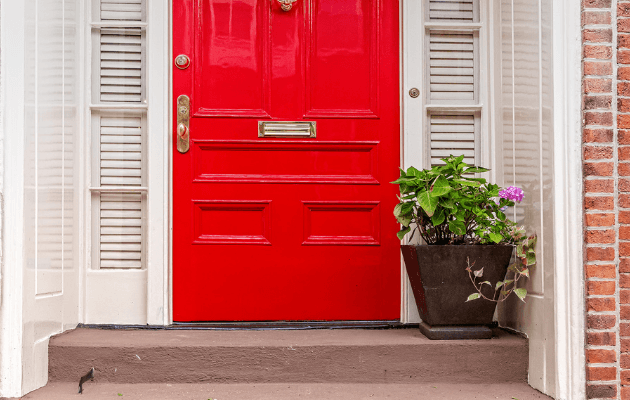 Life sometimes hands us lemons. A storm may blow the roof off your house, or a fire may destroy your hotel. When such an unprecedented disaster strikes and a public adjuster contacts you, how do you know if they will be good or bad? Every commercial and residential property owner should have a list of questions to ask a public adjuster to see if they are qualified to help them manage their property damage claim. Always remember to do your research before hiring a public adjuster – make sure you hire a licensed adjuster, ask for their credentials, or visit the NAPIA.com member directory.
Below are five (5) questions you can ask a public adjuster to determine if they are qualified and capable of handling your property insurance claim.

1. I have already spoken to a mitigation company. How can I remain in control of the scope of work that they perform on my property?
Mitigation companies are often needed unless the property is unrepairable and considered a total loss. Typically, they are quick to arrive to protect the property from further damage, as your policy requires. However, unless you can evaluate the cost/benefit of the mitigation work, it is easy to spend more to salvage the property than it would cost to replace.
There are some major financial decisions the insured must make. They may be better off pausing and consulting with a licensed public adjuster, who will not have a conflict of interest and who is licensed to negotiate first-party property claims, unlike mitigation and restoration contractors.
The fees for public adjusters vary from state to state. They make their money off of contingency fees based on a small percentage of the final settlement, which is subject to the insured's approval. It is a win-win situation for the policyholder as they save the hassle of handling the claim to obtain the best possible settlement.
It is essential to know why you should hire a public adjuster to manage your insurance claim. Matthew Pearson, Founder of Pearson Legal PC, discusses the importance of using a public adjuster when dealing with mitigation companies.
2. Will you or your colleagues personally produce an estimate, or does a third party you hire?
Property damage claims can be time-consuming and stressful. A public adjuster should handle the whole claims process, from evaluating the property loss to filing claims and negotiating with your insurer. Our company has a team of estimators who will make this process easy for you. For instance, because of COVID-19, some insurance carrier adjusters allow only one visit per loss. Therefore, we ensure that our team is available to meet the stringent scheduling requirements of the insurance carrier. An example of how our team recently accomplished this is when we arranged for multiple staff members to go to the site on the only day that worked for the insurance company representatives.

3. How are you going to help me recreate the inventory and account for all my contents?
As with the real property evaluation, our in-house contents experts will help you to prepare a comprehensive assessment of your content. We will work with you throughout the process, completing research on current replacement costs and reviewing invoices, receipts, pictures, videos, and any other documentation you may have. Our goal is to include all items that were damaged.
Our team of content specialists will also account for sales tax, delivery fees, soft costs, etc.
Performing a detailed itemized inventory in your home or business backed by research presents a strong, documented, and supportable case to your insurance company. In other words, competent public adjusters don't just don't talk to the insurance company. They walk the walk while evaluating, documenting, and supporting the claim.
4. From my policy, what specific coverages impact me the most?
A typical insurance policy is full of terms and conditions that feel unfamiliar. There are additional limits of insurance and other coverage(s), which can be confusing. Some policies are written for "replacement cost value," some are written for "actual cash value," and some are a combination of both. Your insurance agent can guide you in this matter when you first purchase your policy.
Choosing to use a licensed public adjuster from the beginning eliminates the hassle of numerous meetings, obtaining multiple bids, and dealing with the complex language of the policy. The burden of proof and documentation of the loss is on the policyholder. So, the claim you submit should be comprehensive, detailed, and supportable. There are often hidden damages that can result in increased construction costs, and if they are ignored, they will come back to haunt you.
Sometimes you may not need a public adjuster's services, and we will tell you if that is the case. More than once we advised a policyholder that our services would be unnecessary. However, in one instance, we had an underinsured customer whose insurance company did not pay the policy limits for a total loss. The policyholder then contacted us and we overcame the coinsurance penalty applied by the insurance company and secured additional funds for them.
5. How long does it take to get a check once we have agreements on the damage?
Actual payments largely depend on your insurance. The period can range from 2- 6 weeks when there is no significant event in play, e.g., a recent hurricane.
The most important thing is to have your detailed claim prepared and filed as soon as possible. We will do that for you. We recently settled a million-dollar commercial property damage claim in less than 30 days. Having the Jansen/AI team often makes all the difference because most insurance adjusters know that Jansen/Adjusters International has a reputation for being very thorough.
Hiring a Jansen/AI public adjuster will get you through a property damage claim by significantly reducing stress endured and time wasted.
Jansen/AI will strive to build cordial relationships with everyone involved in the claims process to yield faster results and a better recovery for the client.
Contact us to learn more about how we handle your recovery strategy.