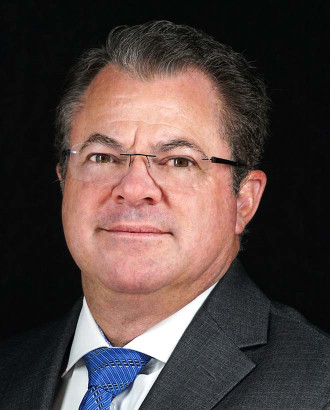 Professional Profile
Brook Boswell joined Jansen/Adjusters International in 2019. Serving as Regional Vice President, he specializes in providing full and fair insurance claim settlements on behalf of the insured for commercial entities, churches, multi-family properties, and custom homes.
Brook is a graduate of Oklahoma State University and a member of the National Association of Public Insurance Adjusters (NAPIA). Dedicated to helping business owners and homeowners take charge of their recovery, he brings 16 years of Risk Management, Property & Casualty Brokerage experience, and 23 years of ongoing leadership to the organization.
Disaster Experience
Brook has worked on all types of insurance claims including, hail, wind, fire, flood, water damage, and tornadoes. His work was pivotal in helping commercial and residential policyholders obtain full and fair settlements after the 2019 tornado outbreak in Dallas.
His residential insurance record shows that he settled residential claims for double to triple the amounts originally offered by insurance carriers. In one notable situation, Brook took the insurance company's initial offer of $465,000 on a high-end home and maximized it to $1.63 million for the policyholder. This meant a 350% increase of what the insurance company initially offered to pay.
In another fire claim, the insurance company's offer of $373,000 was ultimately settled for policy limits exceeding $800,000.
Commercially, Brook's record reflects that he successfully settled all commercial claims well above what carrier insurance companies offer. In 2021, he turned a denied insurance claim for an industrial building into a 1.13 million dollar settlement offer in less than 90 days.
Public Adjusting Licenses
Texas: #2294617
Oklahoma: #96826
Florida: #W585673
Mississippi: #10559858
Louisiana: #840572
Professional Involvement
Brook Boswell is licensed to practice in the states of Texas, Oklahoma, Florida, Mississippi and Louisiana, and holds membership in several professional organizations.
Asian American Hotel Owners Association (AAHOA)
The mission of the Asian American Hotel Owners Association is to protect the business interests of hotel owners through advocacy, industry leadership, professional development, member benefits, and community engagement. Through strategic partnerships related to risk management and property damage, Brook does his part to advance this mission.
Roofing Contractors Association of Texas (RCAT)
Brook is a member of the Roofing Contractors Association of Texas (RCAT). This organization helps its members operate successfully by providing opportunities for continuing education, networking, and industry contracts. They host a forum for members to be educated about governmental and public relations and consumer awareness. Brook's role in this mission is to expertly handle all administrative work and communication for clients efficiently so that commercial roofers can focus on restoration projects. He works to minimize out-of-pocket costs for labor and to keep lines of communication open. He is happy to act as an intermediary for clients regarding complex questions about recovery options, insurance coverage, and business interruption.
National Association of Public Insurance Adjusters
Brook's mission as a member of NAPIA is to promote a higher standard for policyholder advocacy. Founded in 1951, the organization is made up of members who are committed to working in the best interest of their clients and to conducting business with integrity. The group advocates for public adjuster education, certification, ethics, and promotion while holding members to a high standard of professional conduct.
Brook is based in the Dallas/Fort Worth area.