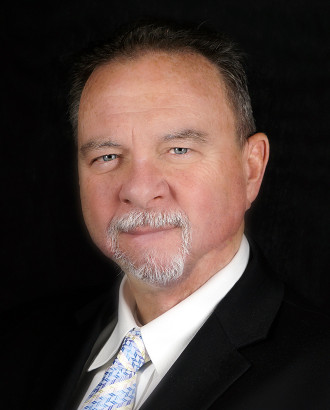 Professional Profile
David E. Moore is a Principal & Chief Operating Officer (COO) at Jansen/Adjusters International. He manages multi-million-dollar losses annually on behalf of residential and commercial policyholder clients.
He has spent over 30 years helping policyholders obtain a fair and full settlement of property damage insurance claims for all types of properties, including homes, multi-family apartment units, condominiums, hotels, etc. David works to expedite and maximize their financial recovery, allowing his clients to run their businesses and care for their families.
He is the past President of The Florida Association of Public Adjusters, a member of the Texas Association of Public Insurance Adjusters (TAPIA) and the National Association of Public Insurance Adjusters (NAPIA).
David was featured as an expert panelist on Adjusters International's Property Insurance Roundtable podcast in the episode titled, "Debris Removal and Pollution Damage." In addition, he frequently appears on radio and television programs throughout Texas as a property insurance subject-matter expert.
Other media includes:
Public Adjusting Licenses
Florida: #A183163
Louisiana: #608574
Mississippi: #10011666
Oklahoma: #0100159682
Texas: #1368533
Georgia: #556598
North Carolina: #563018
South Carolina: #292485
Tennessee: #2475923
Professional Involvement
David started his insurance career in 1987, serving as a Project Manager for Blackmon Mooring Steamatic. He has worked through 20 large storms as a Public Adjuster, beginning with Hurricane Andrew in 1992.
David is an active claim professional member holding memberships to several organizations, including the Asian American Hotel Owners Association (AAHOA), Building Owners and Managers Association (BOMA), Texas Apartment Association (TAA), Houston Apartment Association (HAA), Southeast Victoria Apartment Association, National Association of Homebuilders, and the Apartment Association of Southeast Texas (AASETX).
Experience includes:
Executive Vice President at Jansen International, LLC
President of Sales at The Marshall Companies Dallas
President of Transco American Claims
Past President of Florida Association Of Public Insurance Adjusters (FAPIA)
Chief Executive Officer Transco Claims of Florida
Studied Risk Management at Ashford University
Training
Estimated and adjusted claims in settlement value between $100,000 and $30,000,000
Expert in Insurance Restoration scope of loss identification, recovery cost estimation, depreciation evaluation and restoration construction
Expert in use of Xactimate Construction and Adjustment estimation software
Expert in building renovation, repair, and replacement construction and estimation